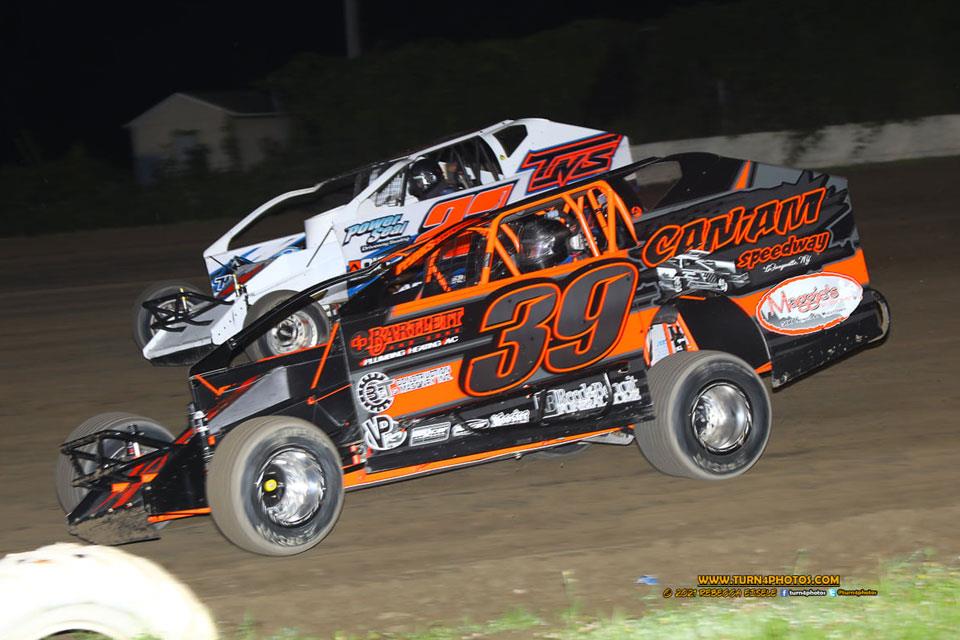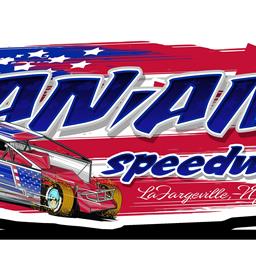 ---
Family Autograph Night At Can-Am Speedway Promises Laughs & Thrills
LAFARGEVILLE, NY - The fan-favorite event of the year happens Friday night, July 23rd, at Can-Am Speedway when Family Autograph Night takes place at the Nasty Track of the North.
This annual event has drivers park their cars for all to see, get out and interact with fans, signing autographs and taking pictures. Many will have candy and "Hero Cards� on hand for young fans.
The Autograph session will take place at the track from 5:00pm to 6:30pm – arrive early to make sure you get a chance to meet and greet all the drivers!
This year's Family Autograph Night and full night of racing is sponsored by Renzi Foodservice and Walmart Evans Mills! Renzi Foodservice will be kicking off the Food Bank Drive at the track Friday night while Walmart Evans Mills will be helping to raise funds for Children's Miracle Network (CMN), with 100% of all funds raised staying local and going directly to support children at Samaritan Medical Center (SMC).
Part of the fun pre-race events will include covering the pace truck with balloons, basket raffles and the new event "Pie-A-Driver� where select drivers will volunteer to get a pie to the face to raise funds for CMN. As of this release, select "Pie-A-Driver� participants include: 358 Modified - Ryan Bartlett, Sportsman - Tyler Corcoran, Pro Stock - Taylor Doxtater, Thunder Stock - Tony Frezzo, Limited Sportsman - Owen Nier, and representing the Kart Program will be Courtney Delaney.
Of course, a full slate of exciting racing is also planned after the Family Autograph Session on Friday night, with Whitesboro Plow shop DIRTcar 358 Modifieds, Bob Johnson Auto Group DIRTcar Sportsman and FABCO DIRTcar Pro Stocks all battling it out with heat races and features. Marsha Gibbons TLC Real Estate, ThunderStock and Donath Motor Worx Limited Sportsman heat races and features will add to the night's excitement. Additionally, Roof To Rails is sponsoring the Hard Charger award and the Hard Luck Award is sponsored by NNY Racing Connection & NorthCountry Custom Embroidery; each giving a driver another opportunity to land cash winnings.
The lovely Miss Adirondack/Miss Thousand Islands will also be on hand once again to perform the opening ceremonies and they will also be mingling with fans during the autograph session at the track.
To accommodate Family Autograph Night, gate opening times have been adjusted.
Pit Gates open at 3:45pm with General Admission gates opening at 4:45pm. Cars and drivers will roll onto the track to start the Autograph Session promptly at 5:00pm. The drivers meeting will take place as soon as the Autograph Session is completed, with Hot Laps to ensue at 6:45pm. Opening Ceremonies for the evening will kick off at 7:30pm with Heat Races to immediately follow.
Dirt Track Digest (DTD) continues to offer an on-demand digital viewing option for fans who cannot attend the races in person throughout the 2021 racing season.
General Admission (Spectator) Pricing:
Adults (18+): $15
Students (5-17): $5
Under 5: Free
GA Gate Reminder: NO COOLERS (including food or beverage).
PIT ADMISSION PRICING:
Driver & Crew Members: $35
5 and Under: $15
Please use the Pit Gate for all MEDIA Admissions.
ONLINE VIEWING PRICING:
DTD TV: $17.99
Back to News