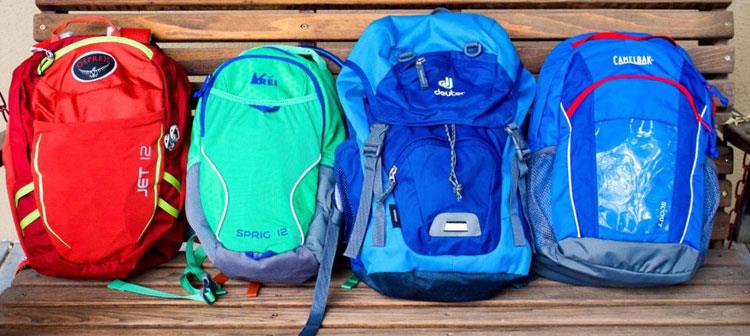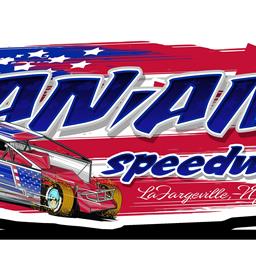 ---
Can-Am Announces Back-To-School Back Pack Program For This Friday
LAFARGEVILLE, NY - Since it was announced Tuesday morning that the Can-Am Speedway was organizing a back to school back pack program, for this Friday night, the response and support from the drivers has been overwhelming.
Officials asked drivers to help out by bringing a back pack this Friday night to hand to the kids in attendance, as they get ready to go back to school in a couple of weeks. It didn't take long and officials had commitments from drivers in all classes and hope to reach (100) back packs before Friday's racing action gets started. Drivers will bring the back packs to the grandstand area when they arrive, kids will be given a special ticket and they can hand their ticket in for a back pack, back packs will be first come first serve.
Can-Am owner Tyler Bartlett said " we feel this is a great way for Can-Am and our drivers to give back to the families that support us here at the speedway throughout the summer".
It is also Family Autograph Night at the speedway this Friday, fans will have the opportunity to go down onto the front straightaway during intermission to talk with the drivers, get their pictures taken with the drivers and get a close up look at the cars. Many of the drivers will be handing out candy, drivers cards and other giveaways for the fans to take home to remember their night at the race.
The Children's Miracle Network will have families in attendance this week and $1.00 from every general admission ticket sold will go to CMN. Grandstand gates open at 5:00 with racing action getting the green flag at 7:30.
The Can-Am Speedway is located just off Rt. 81 at exit 49 in LaFargeville. Come out for a night of fun family entertainment, pick up a back pack and meet the drivers. You can follow us on Facebook at Can-Am Speedway
Back to News