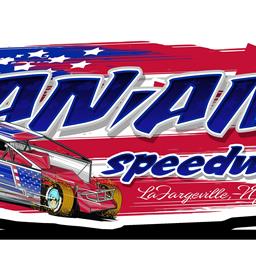 ---
Kart Racing Cancelled For May 26th
Unfortunately, after unsuccessful attempts to work the kart track in all morning and due to the saturated grounds combined with the chance of more precipitation later this afternoon, the Kart races for tonight 05/26/17 at have been cancelled.
This was not an easy decision to make but it is in the best interest of the racers and fans.
Thank you for your understanding.
Back to News