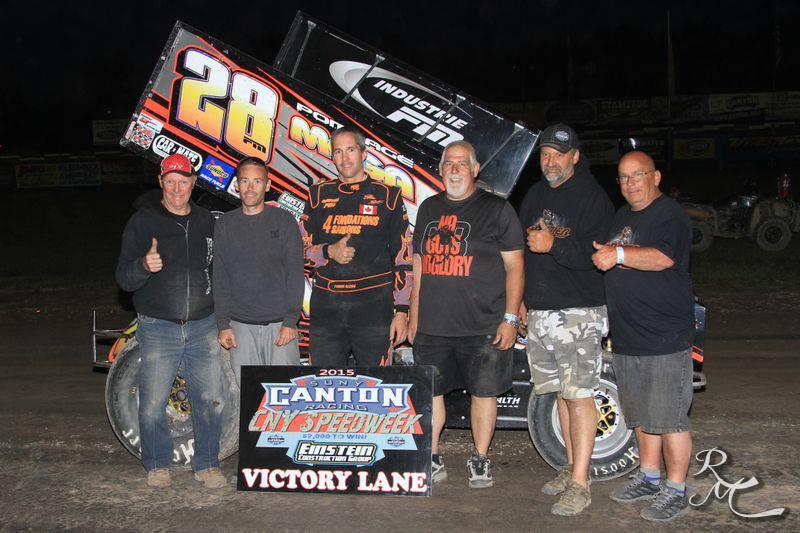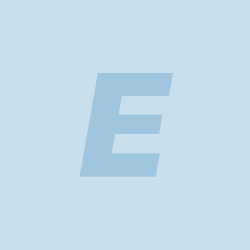 7/9/2015
Eagle Motorsports Inc
---
Red, White, and Blue Weekend
The holiday weekend returned multiple points series titles. Defending ESS series champion Steve Poirier made it 50 wins and earned a SUNY Canton Central New York Speedweek trophy from Einstein Construction Group. Steve outlasted a stellar field on Saturday night at the Fulton Speedway for his second win of the week to cap off the title. The first was at Can-Am Motorsports Park. Fellow EAGLE driver Chuck Hebing continued his hot start to the 2015 season with a win at Canandiagua Motorsports Park.
Jack Dover powered to a pair of ASCS Warrior Region victories last weekend en route to claiming the Red, White, and Blue Tour championship. Dover won two (Double X Raceway & Callaway Raceway) of the three events to win the regional title. The victories also give him seven wins in the last 10 races. "Everything is definitely clicking right now," he said. "We've done really well racing at home in Nebraska so to head to a new state and have such great results is a big boost for our team."
On Twin Features Night for the 360 class at Knoxville, Justin Henderson picked up the win. "What a fantastic racecar, what a fantastic racetrack," said Henderson in Knoxville Raceway's victory lane. "It was a lot of fun tonight. It was 'elbows up' on the cushion.
The venue would be Willamette Speedway for the four fourth round of Speedweek Northwest.The driver to make the move to the front was the Oilfield Equipment Manufacturing/Corridor Electric/Young Tool Company #23 EAGLE driven by Seth Bergman from Snohomish, Washington. Seth continues to show dominance within the ASCS National circuit.
Josh Hawkins drove his non-down tube SCHNEE to victory at Golden Triangle Speedway while Austin Pierce did much of the same at Greenbush Race Park in MN with down tubes.
The Schreurs brothers Troy and Travis looked forward to being able to race together at I-90 Speedway Saturday with the return of the Midwest Sprint Touring Series and it turned out to be a banner evening for the SCHNEE driver. Troy Schreurs was like a tornado as he raced to catch the pole-sitter. "The car was just awesome and it kept going forward."
The newest HENCHCRAFT car in existence stole the show at Dodge City Raceway Park. Wally Butler towed down from Canada to lead a field from around the USA. When the dust settled Wally stood atop an all HENCHCRAFT podium.
Justin Ward continued his dominance at Merritt Speedway and clicked off yet another win.
STALLARD winners included Alex Owen at the Sweet Springs Motorsports Complex, Eric Wise at Paradise Speedway, and Frank Galusha at Stuart Speedway in the 2015 SST Chassis.
---
Article Media
Back to News